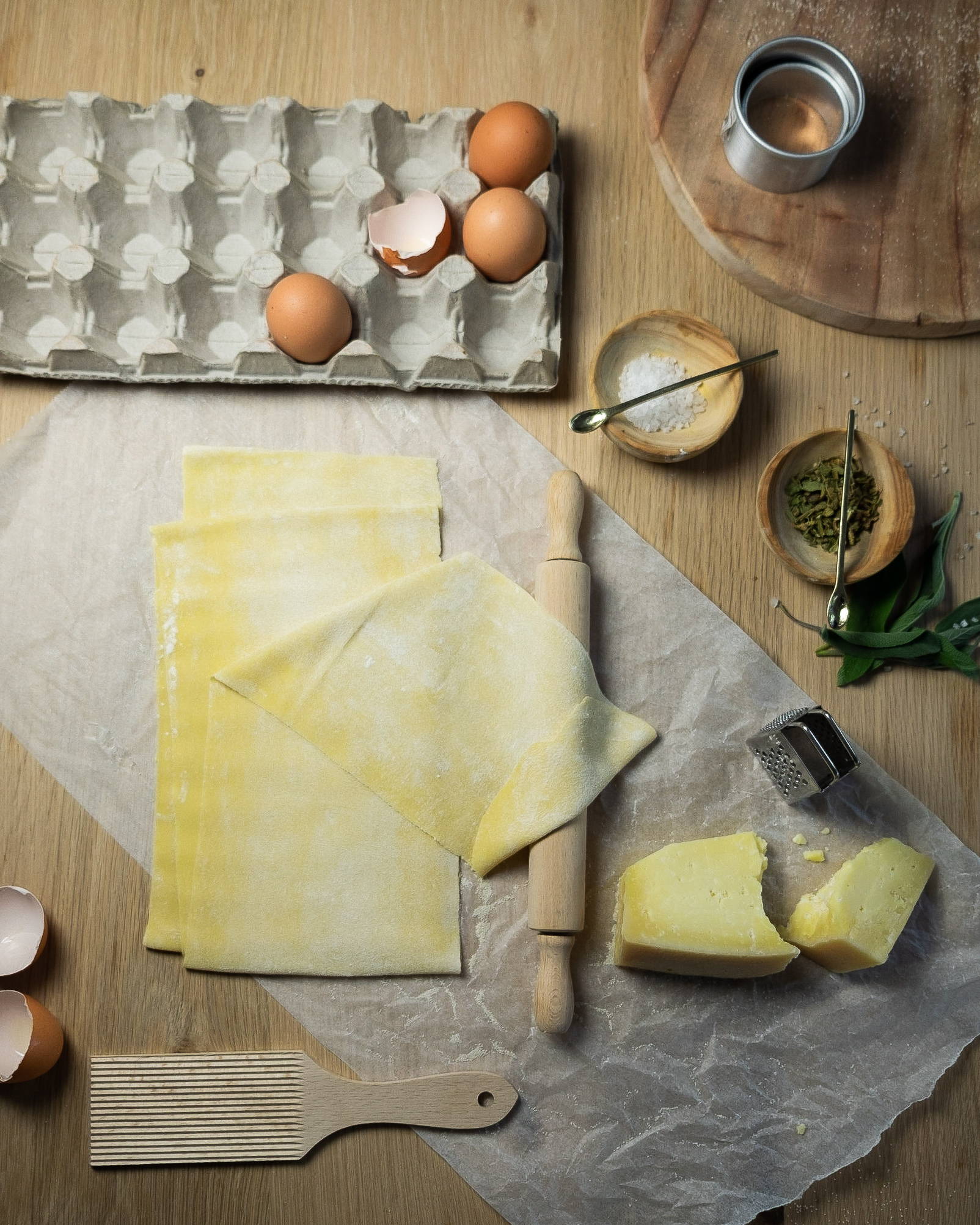 It's hard to beat a good bowl of pasta especially when it's freshly homemade! The joy lying in it's delicious simplicity. Simple hearty food, with natural ingredients and wholesome goodness.
We recently had a particularly delicious collaboration with Tum Tum Pasta, as they used some of our favorite Love Milo products for some expert culinary creations. The result? A feast of delicious flavors, smells, colors and beautiful presentation.
Photos follow of the preparation behind the scenes at Tum Tum Pasta using some essential Love Milo pasta making (and eating) products!
Tum Tum pasta is made by hand and paired with homemade sauces to compliment the shape of the pasta. The ingredients are all carefully selected and the food is prepared in small batches on the day it is to go out to ensure you get the best quality, another reason why we recommend it!
Choose from a selection of different styles of pasta designed to satisfy your tastebuds, whether you prefer something veggie or meat based, light or decadent and creamy...there's a choice of tagliatelle, occhi ravioli, agnolotti, and gnocchetti sardi each with accompanying sauces and toppings.

For fresh homemade pasta delivered directly to your door, we recommend ordering from Tum Tum Pasta - www.tumtum.co.za and check them out on social media @tumtum_pasta.

Agnolotti
Add a spin on your traditional ravioli with this real crowd pleaser!

These little guys are an egg pasta rolled out and stuffed with a filling of either meat, cheese, vegetable or a combination.
This style of pasta comes from the Piedmont region in Italy. The emphasis here is on the filling combined with a simple sauce to compliment.
Tagliatelle

We all know it's hard to top a good tagliatelle...introducing Tum Tum's freshly rolled and cut tagliatelle!
The tagliatelle comes with a mushroom cream sauce to serve as well as fresh parsley and Gays Dairy Parma Prince cheese to finish it off.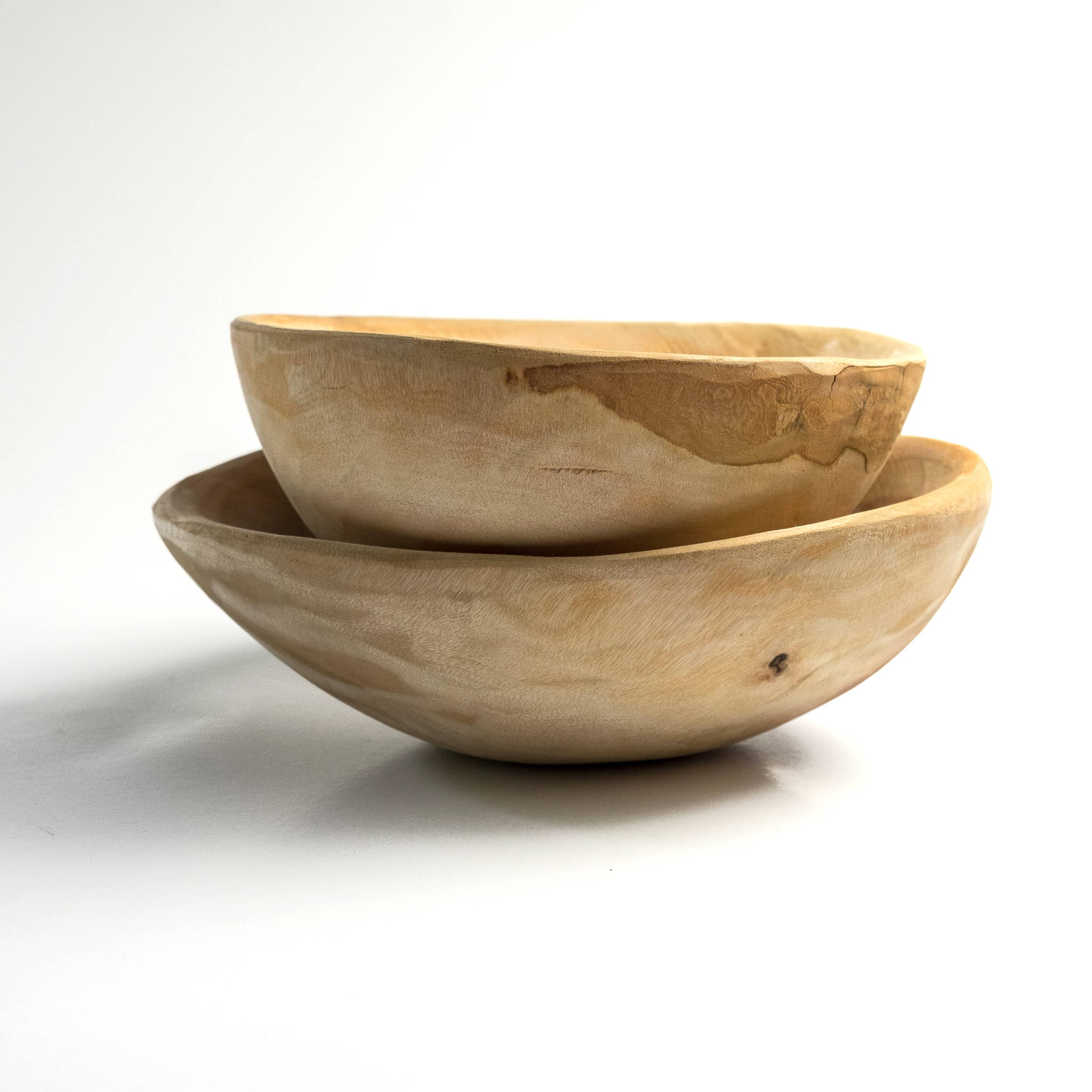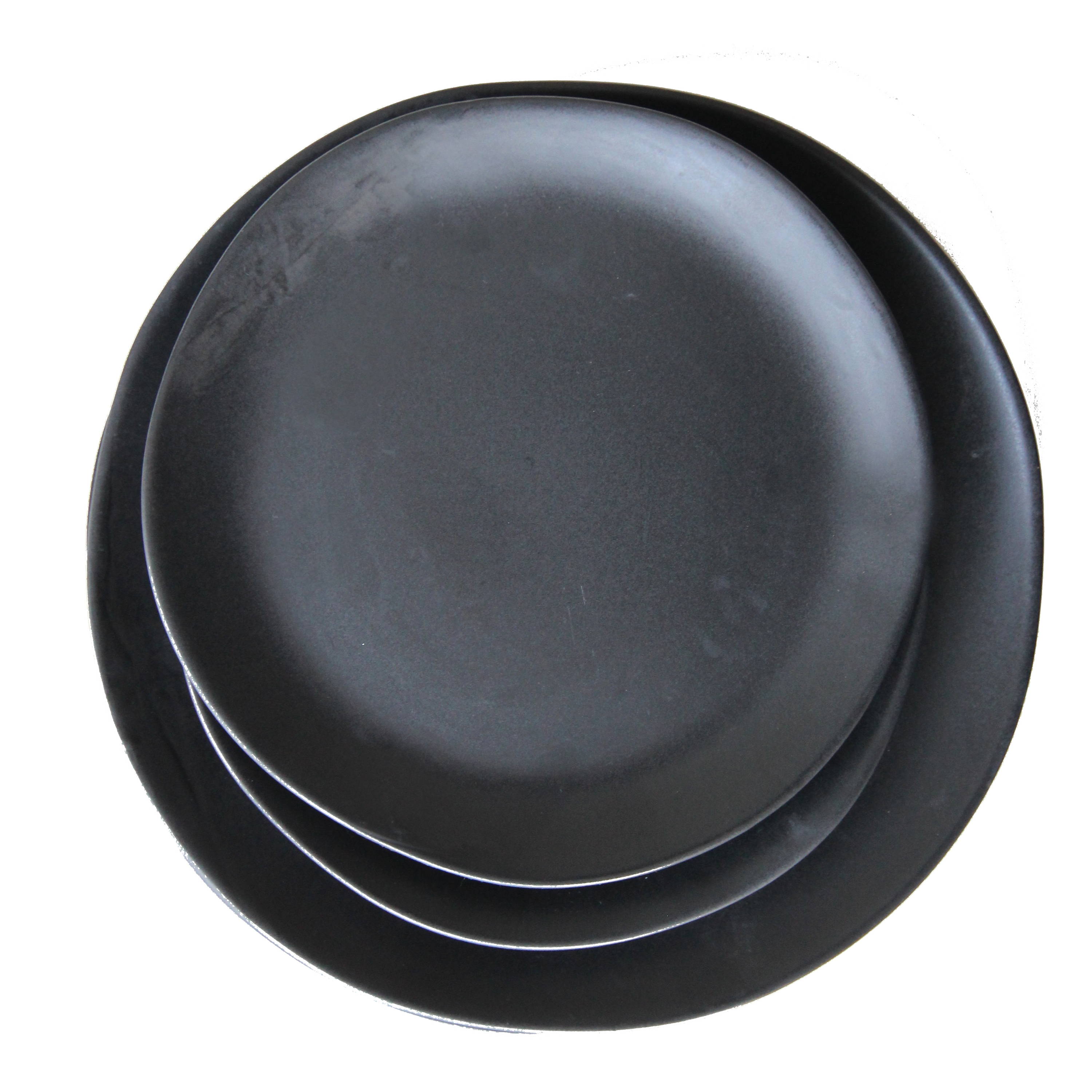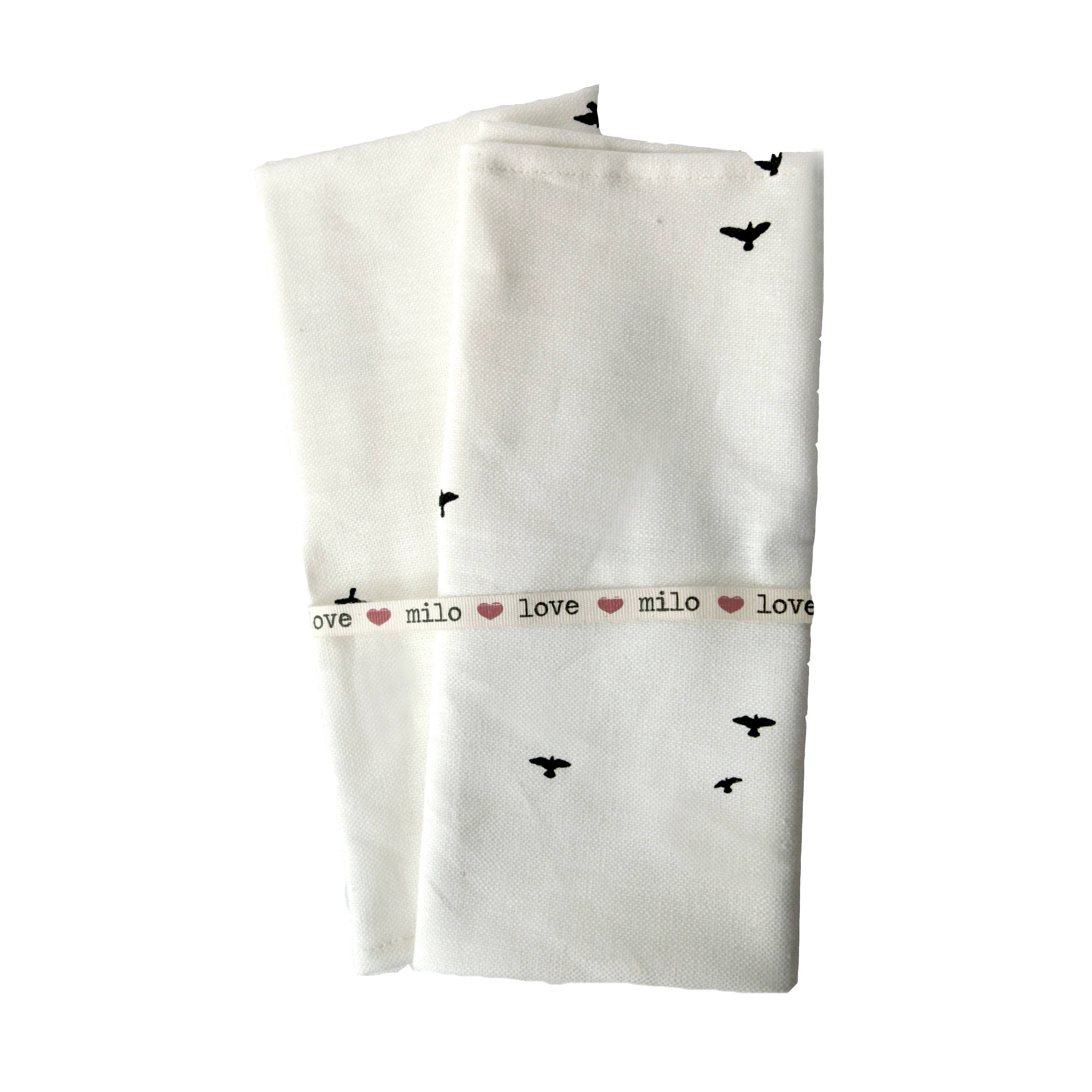 Gnochetti Sardi
Yes you guessed it...baby gnochi pieces!
An egg free pasta dough originating in Sardinia made into little gnochi shapes to allow the sauce to cling onto all the grooves.
The gnochetti is served with a meat ragu made from beef & pork mince, the secret? Tum Tum's meat ragu is cooked low and slow, allowing for maximum flavor.

The gnochetti is finished off with Gays Dairy Parma Prince cheese and fresh Italian Parsley.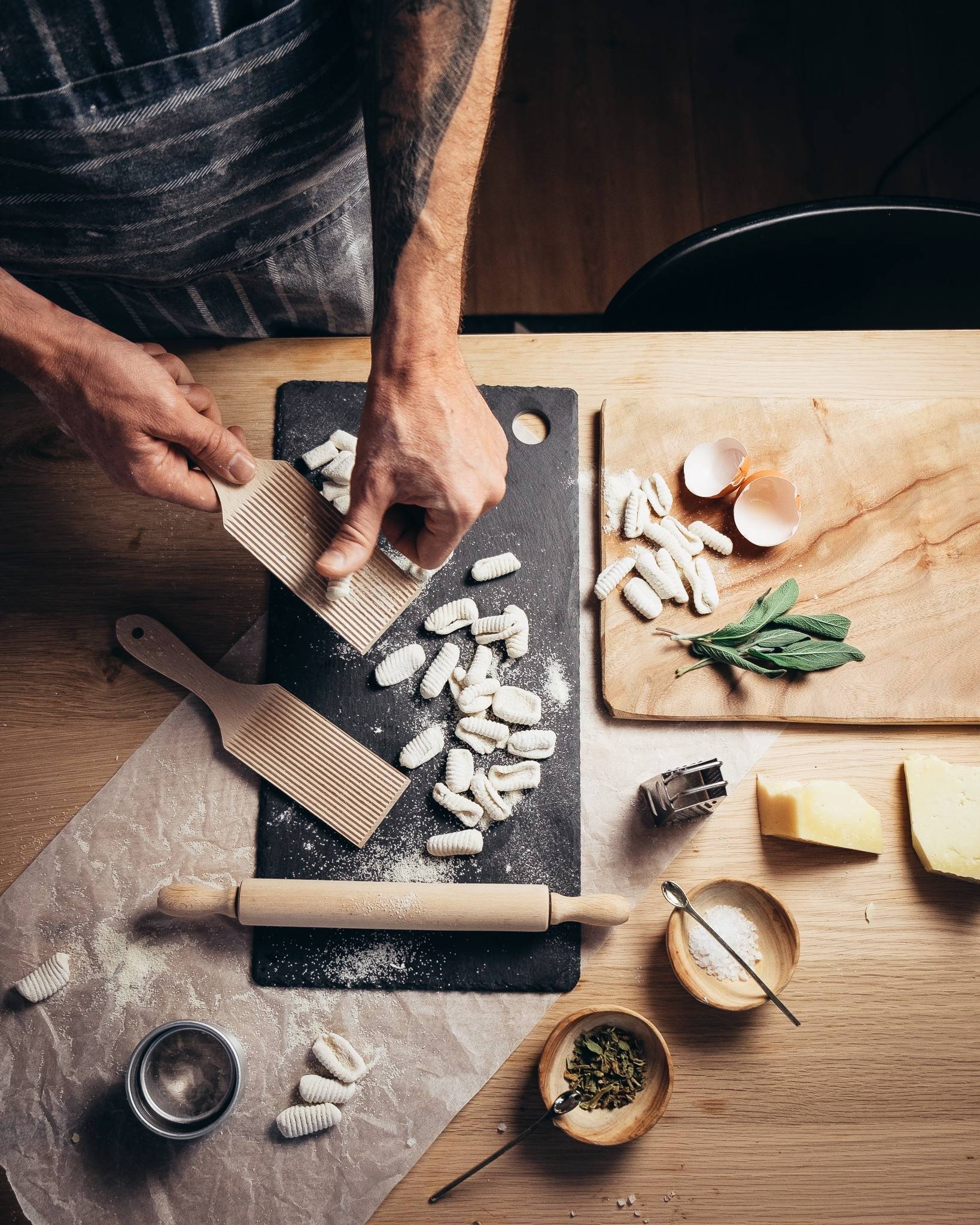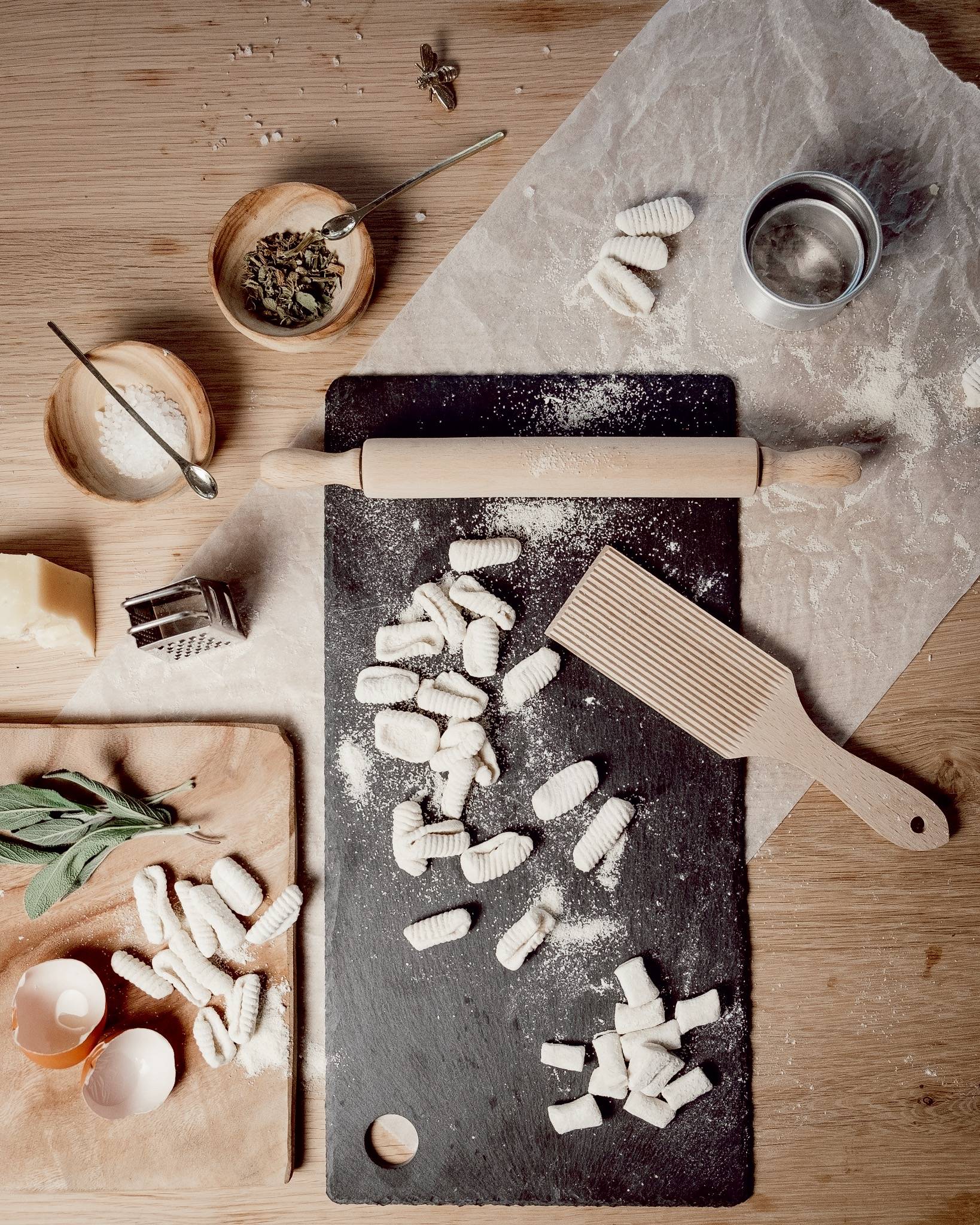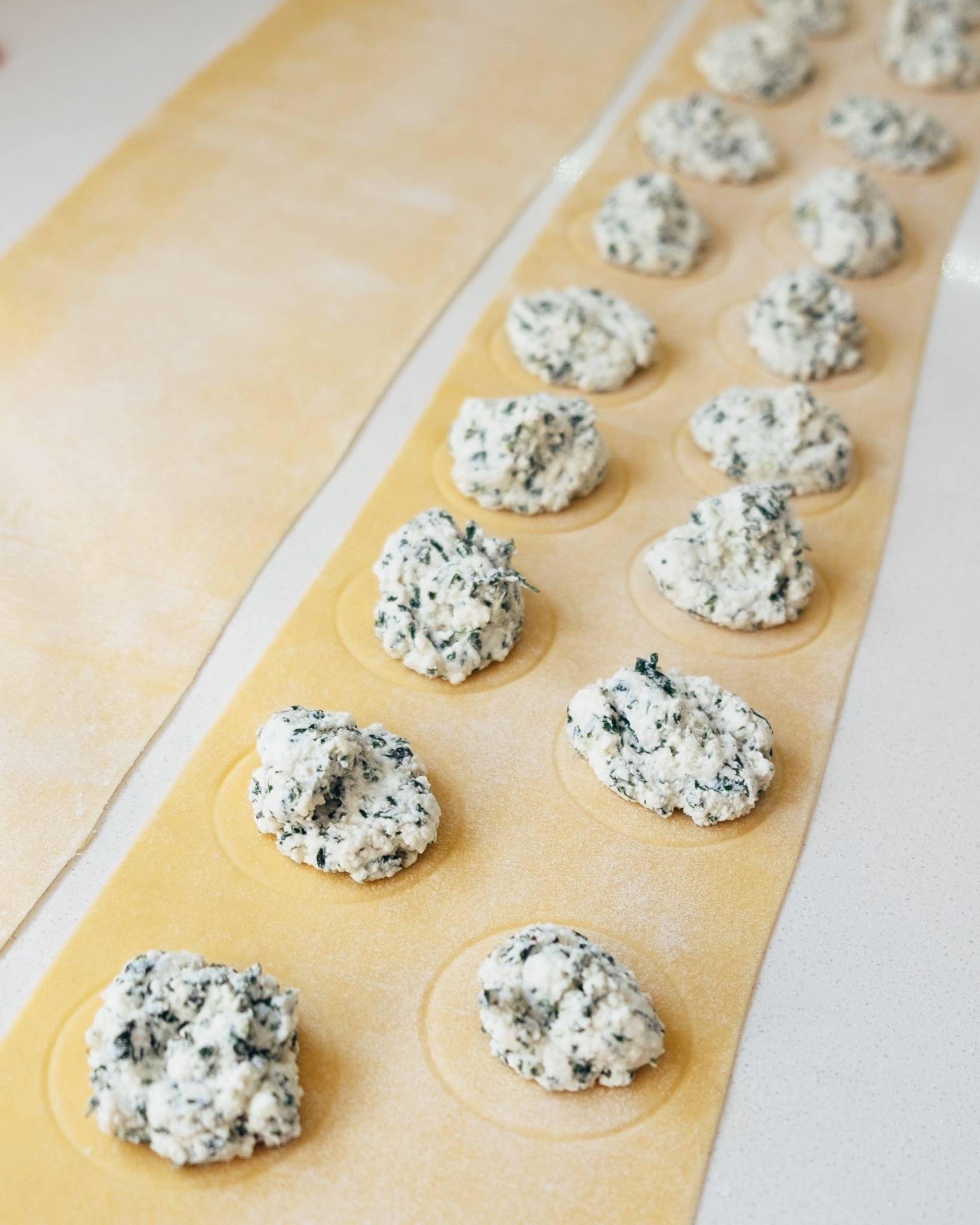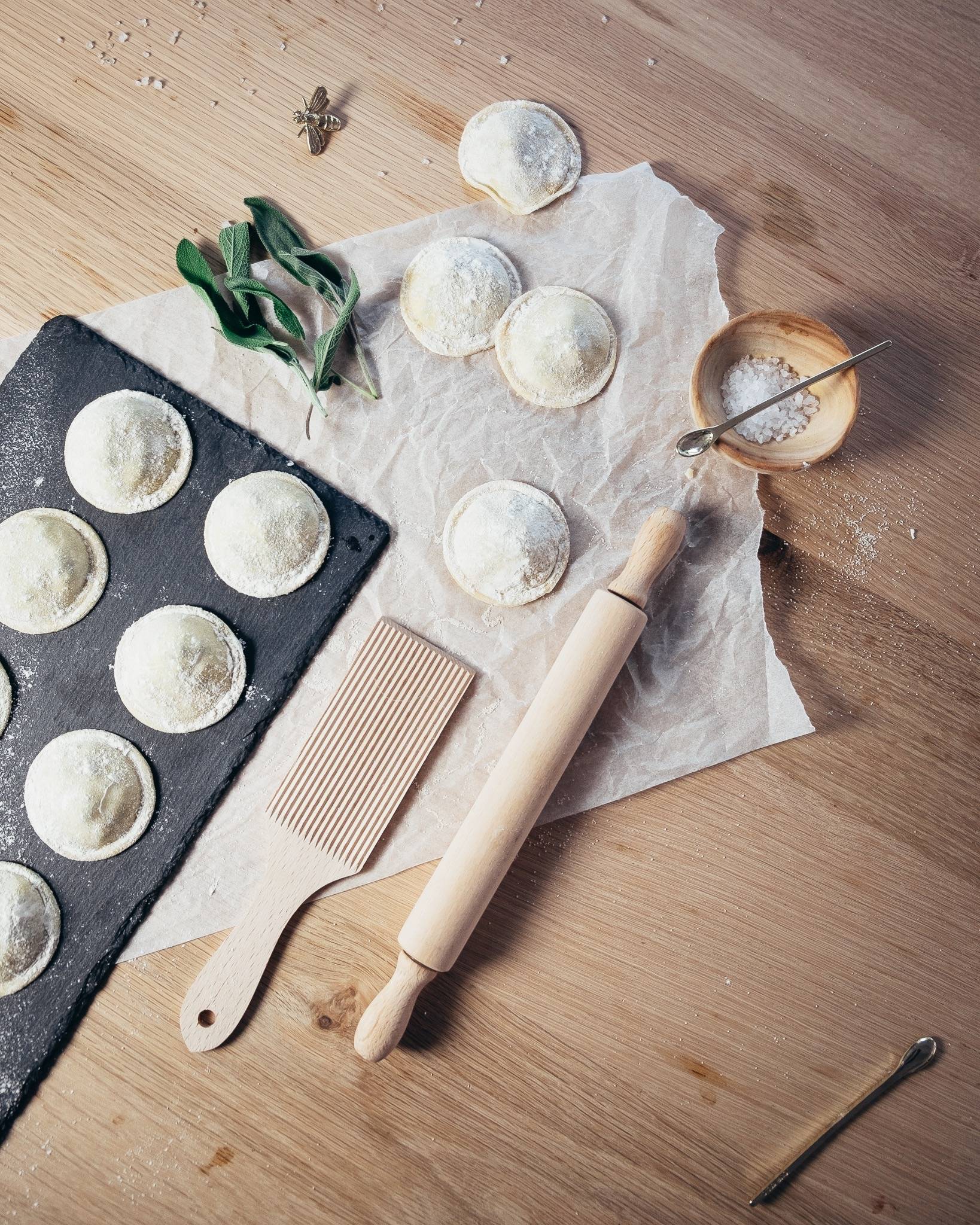 Occhi Ravioli
A ravioli with generous pockets packed full of spinach and ricotta heaven.
This egg pasta is served with a tomato, garlic and oreganum sauce. A light fresh sauce to compliment the delicious richness of the ricotta filling.

Buon appetito!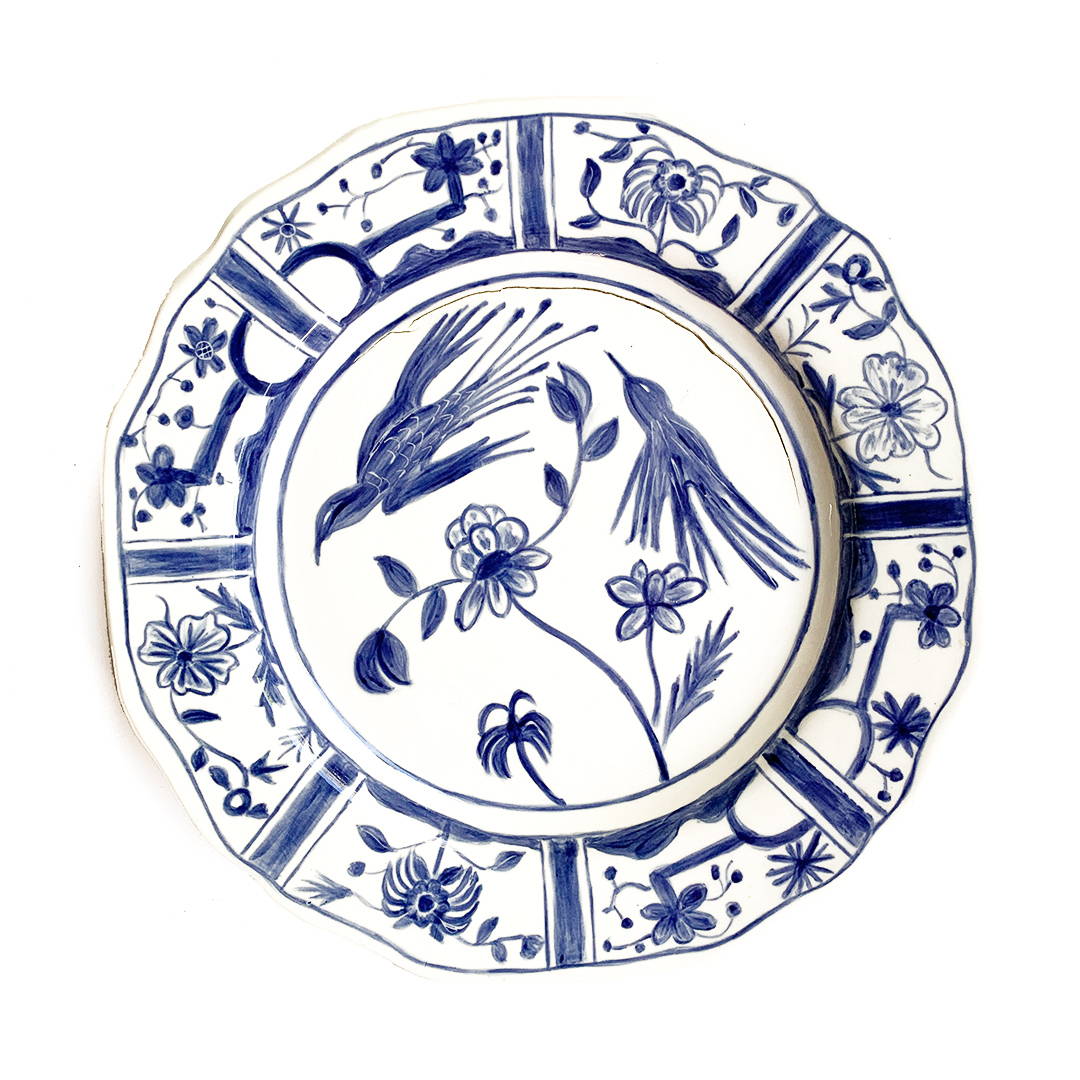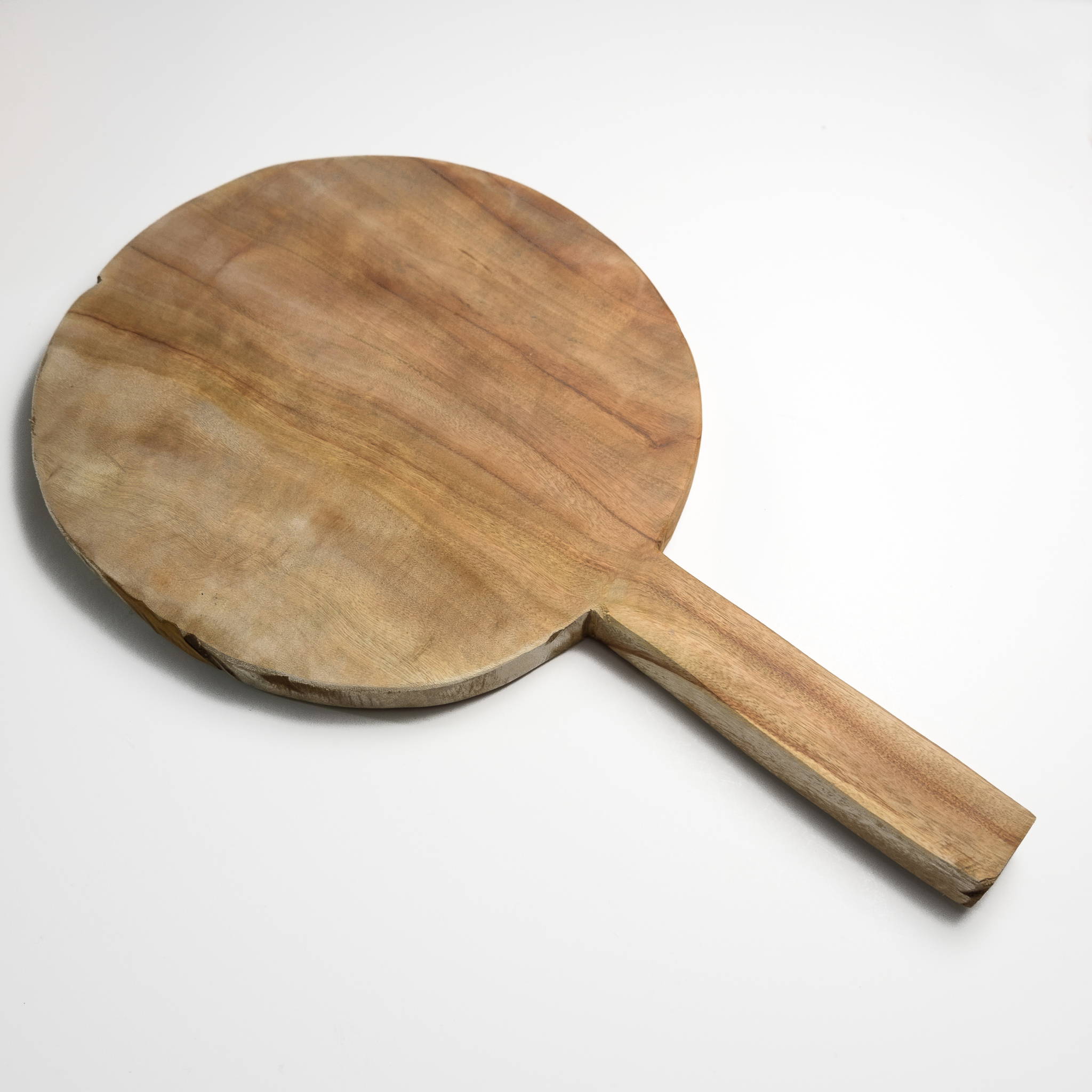 Our recommended pasta eating kit consists of Love Milo's black or hand painted plates, small gold spoons with a tapas set for condiments, wooden boards which are ideal for chopping and serving fresh toppings on, wooden bowls for serving the pasta or garnishes in, large gold spoons for feasting and lastly our bird napkin sets because we all know that it's always the yummiest but never the easiest of jobs eating pasta!





Shop our Story

– black plate R230, hand painted plates x2 R1, 200, small brass spoon R70, large brass spoon R100, wooden bowl R360, wooden board R360, tapas set R360 and bird napkin set R175.




For freshly made pasta delivered to your door check out Tum Tum Pasta - www.tumtum.co.za or on social media @tumtum_pasta.




How it works with Tum Tum Pasta:

Select your pasta, order and they deliver. You cook the pasta, heat the sauce and enjoy a delicious restaurant quality pasta in the comfort of your home.