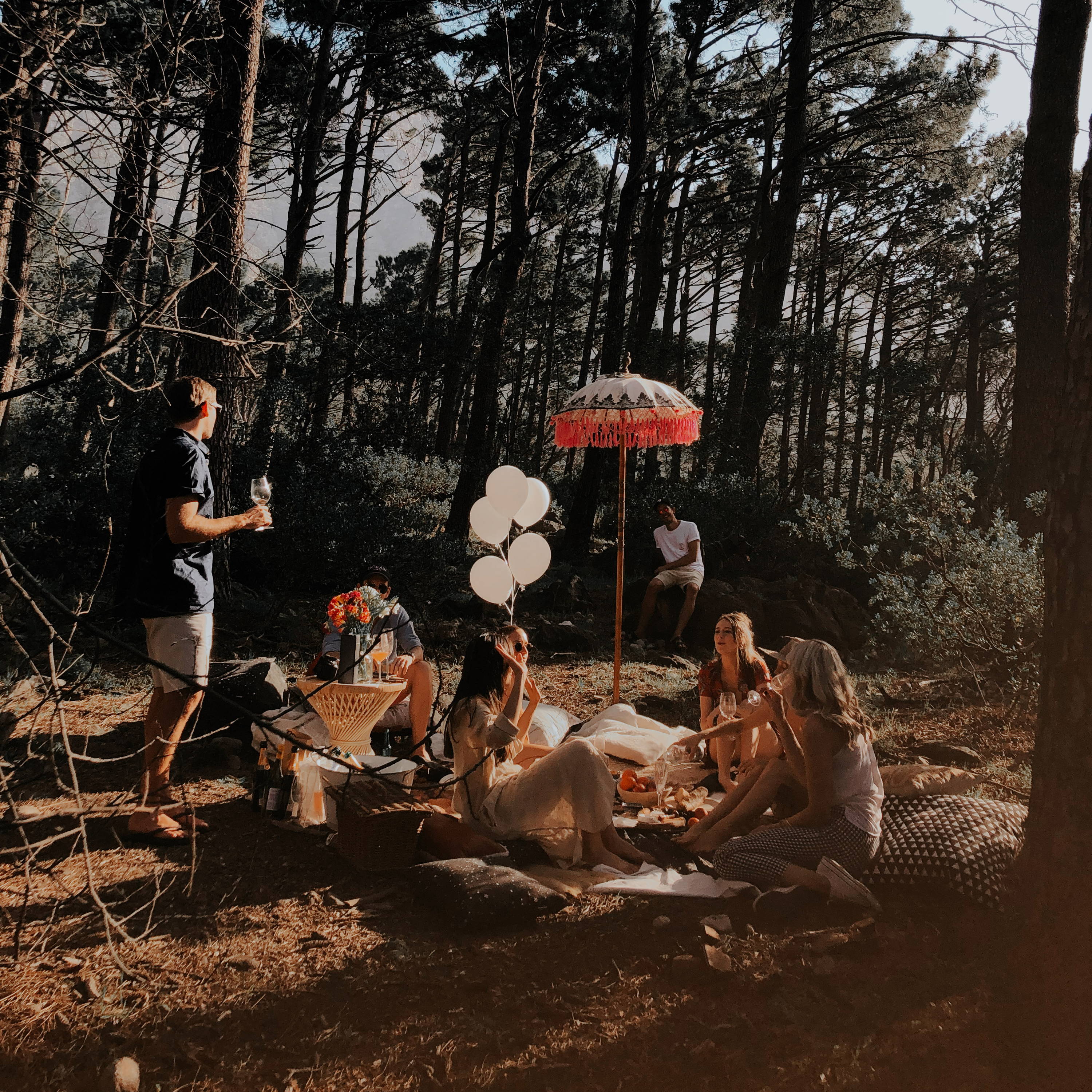 The feeling of summer officially arriving has got Cape Town buzzing in anticipation for the beautiful months ahead!
In true Love Milo style we are always ready to take to the beaches, the forests and the mountains; soaking up the beautiful summer heat and stillness of nature around us as we best know how!
An afternoon picnic was definitely on the cards this past weekend (and most weekends to come)!
We packed our car with all our favorite Love Milo picnic items and found a dreamy spot under the trees at the foot of the mountain.
The afternoon was spent with the warm buzz of nature around us mingled in with the sounds of good conversation amongst close friends! We tucked into some picnic treats and began soaking up the beauty of summer that lay before us.
Lying back on a floor cushion with a glass of cold bubbles in hand and gazing up at the silhouettes of the trees against the blue sky, it felt good to be back at this time of the year again!
When setting up for our picnics we always keep our Spring Blossoms range in mind!
We like to take our blossoms with us wherever we go, the perfect accessory for any occasion.
The blossom cushions always adding a whimsical element of pastel colors, insects and peaches!
The range is available across cushions, storage baskets, bags and most importantly now a kimono, so that you can wear the beauty of spring blossoms too!

We love to picnic on Love Milo's stars, celebrating the magic of a midnight sky in the summer sunshine!
The dark color of the design makes it amazingly practical for all outdoor occasions with little fuss and maximum stylish effect.
Our star fabric design translates across floor cushions, scatter cushions, picnic blankets, bags and anything else you would like to scatter with stars!
The perfect range for indoors and outdoors, adding magic to any setting.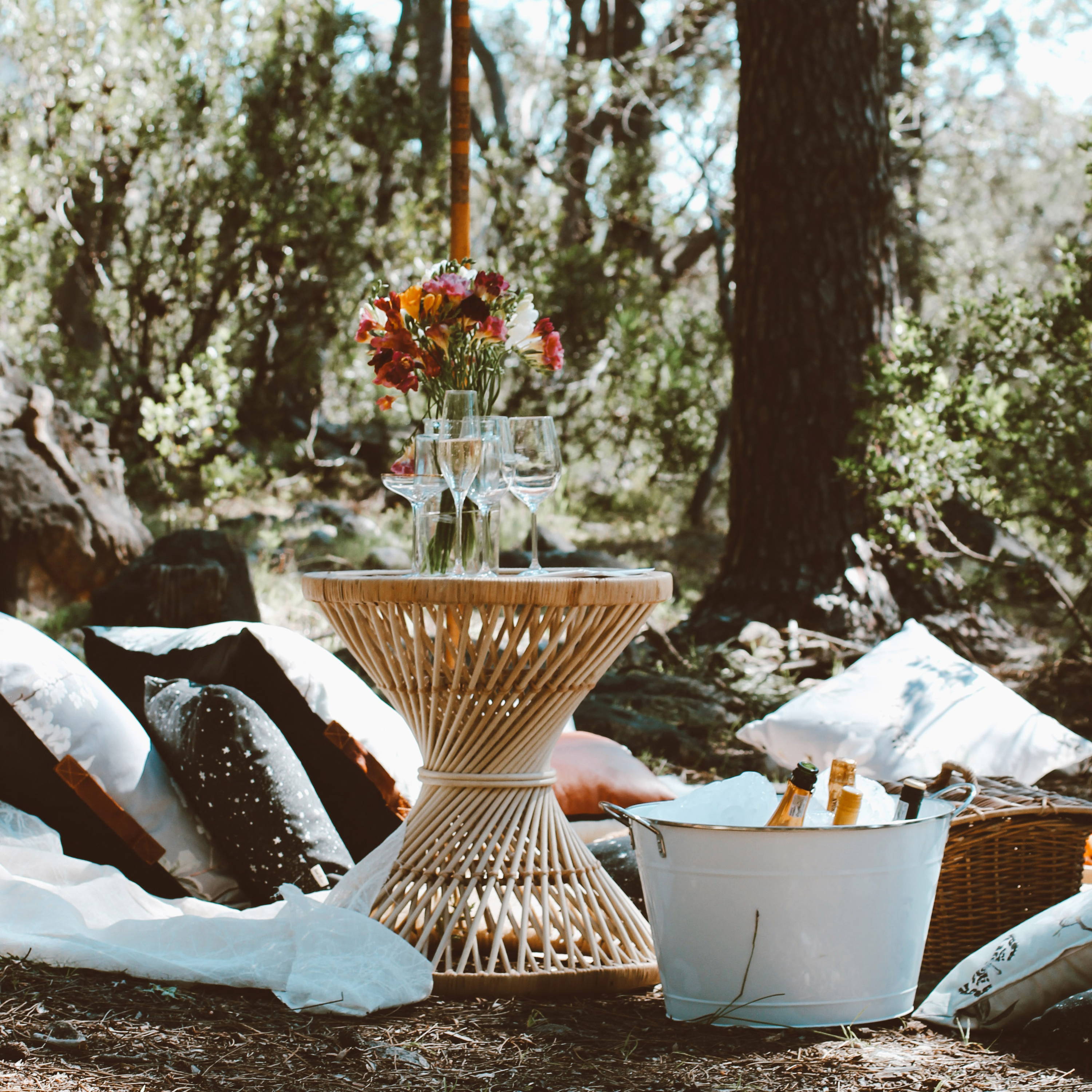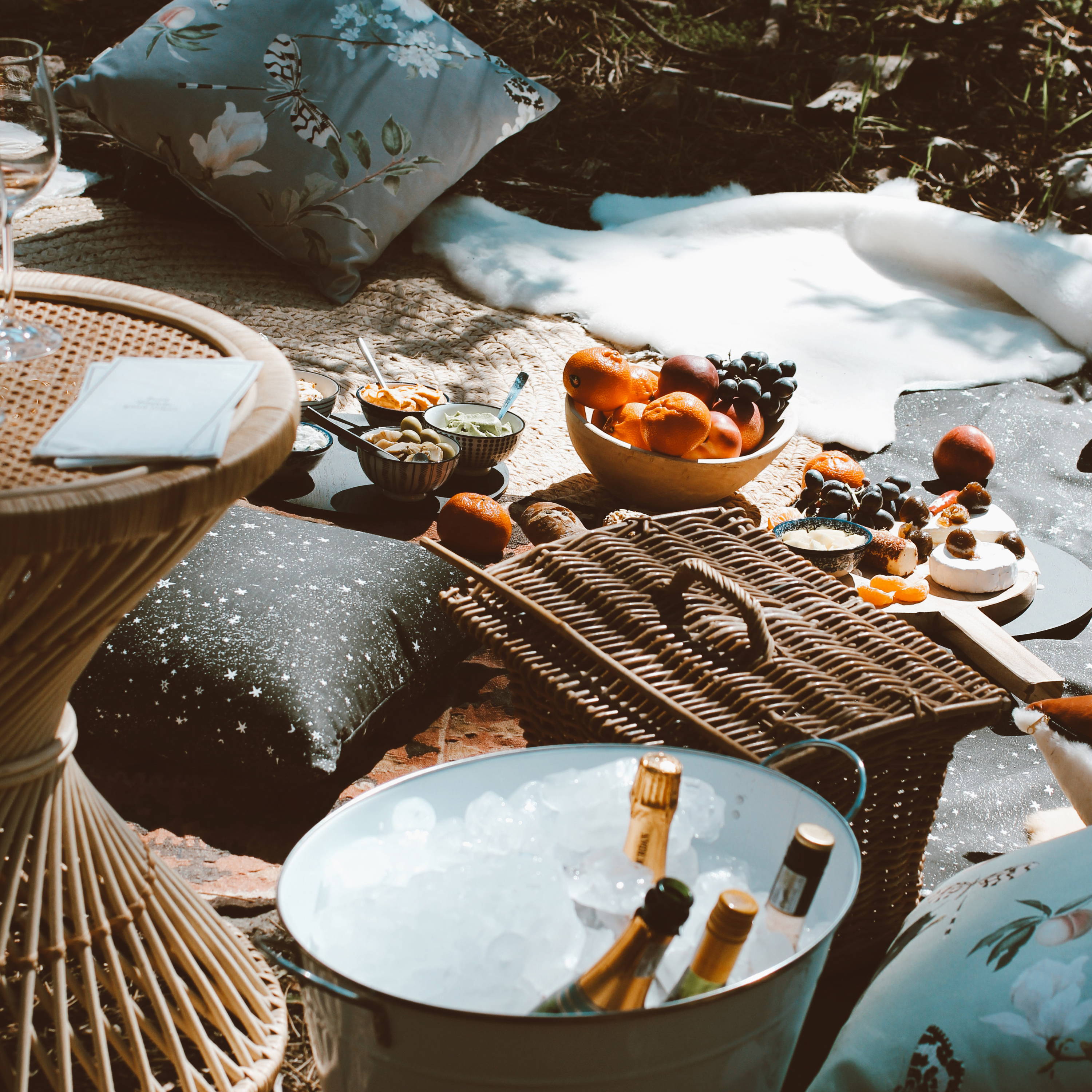 Lastly, what is a picnic without the picnic feasts that tumble from the depths of wicker baskets.
So of course we packed Love Milo wooden bowls and boards, the perfect picnic serving dishes.
Each item is carved from Camphor wood and has its own unique and organic shape.
The wooden collection adds a lovely element to any setting. Use for salad, fruit or anything you please.
Picnic snacking bliss!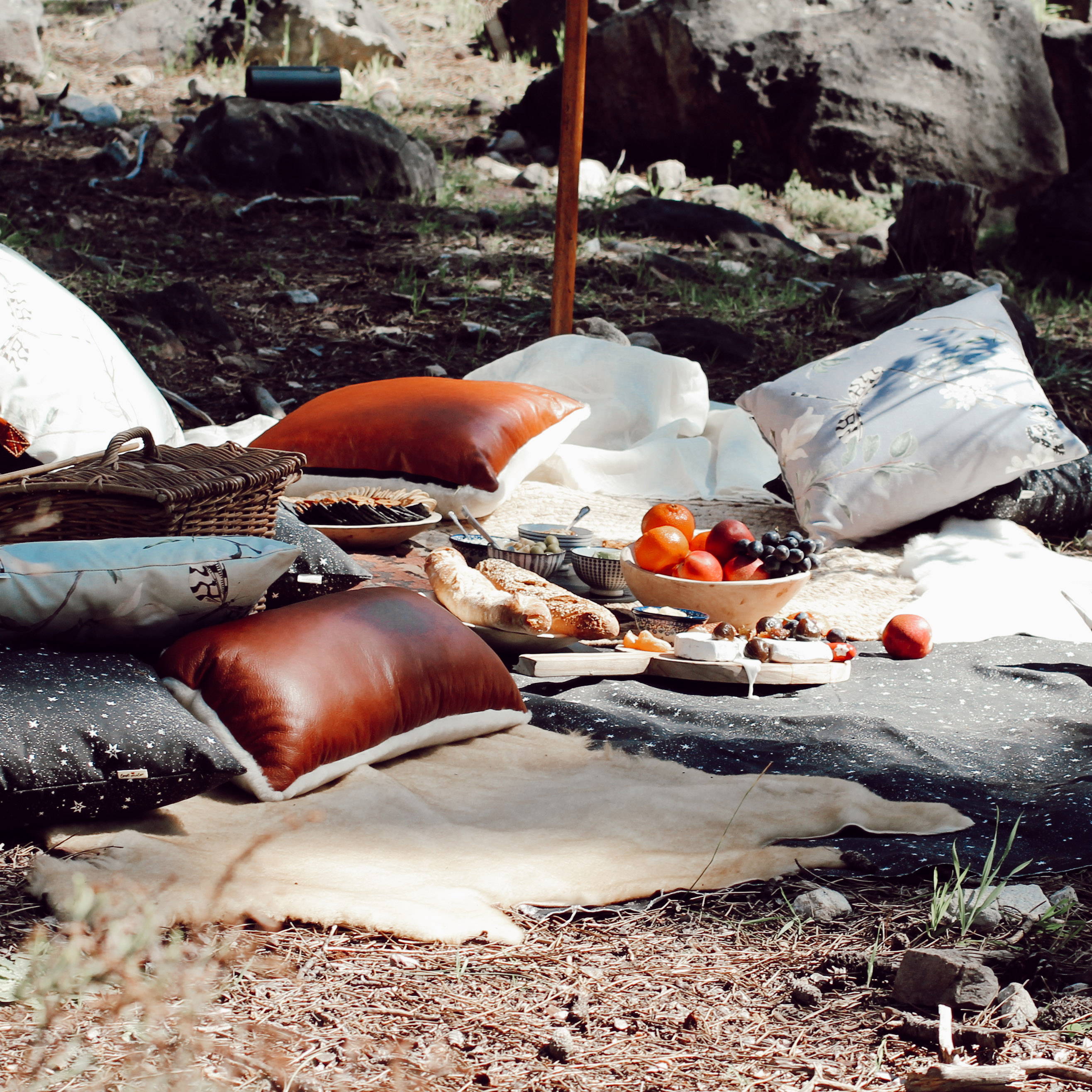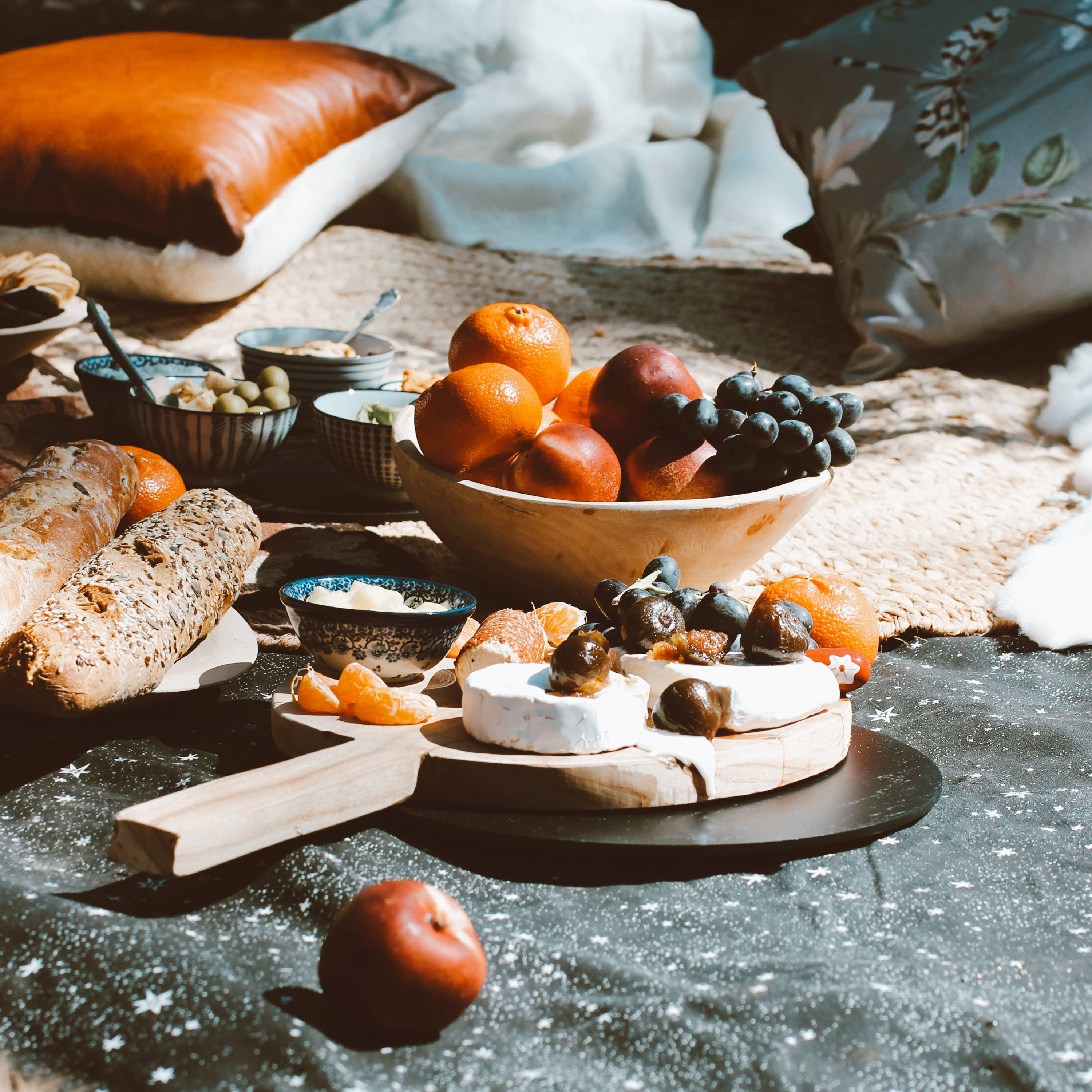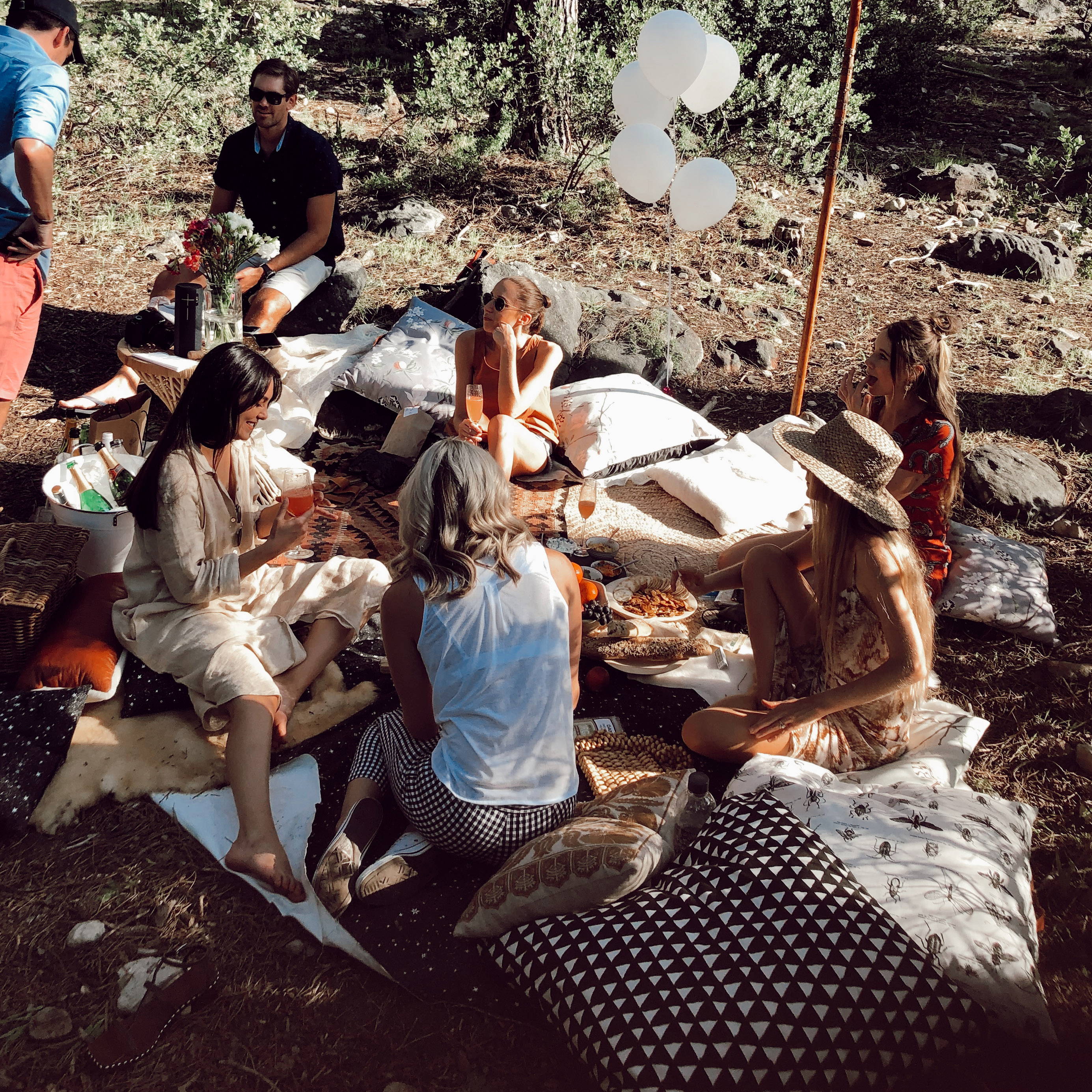 Summer is officially on its way and we are excited to celebrate these warmer days with you!
Browse our collection of recommended picnic items below.
Remember to always share your summer adventures with us too, just tag Love Milo on social media @lovemilostudio.
We love to see what you have been up to with our designs!