Into the Namib Desert we went, for a week of adventures surrounded by Mother Nature in her full glory.
The red tones of the sand dunes, endless new desert plants and creatures to stumble upon, beautiful rock formations, ancient and weathered over time.
The desert will always carry a deep and ancient knowledge full of natural splendor.

True inspiration for design; creative ideas begin to flow with the perfect imperfections of nature.
The desert day begins with the crisp stillness of the morning and the gradually building heat of the day to come.
Morning coffee on the stoep is a must as plans are made for the day ahead and bags are packed for new adventures to come.
The Love Milo leather glass carrier bag is perfect to pack your glasses for a picnic but also versatile to use as a bag for anything else you might want.
Simply take the inner divider out and it's a good fit for a camera, picnic treats, handbag essentials etc.
Exploring nature, climbing dunes...or trees is normally on a day's todo list out here.
Bags are packed, picnic blanket rolled up in hand...and shoes? Always optional.
A leather carrier strap on our star picnic blanket makes it easy to carry around in a compact roll. Simply throw down your carpet of stars to rest on with a picnic.
A design which brings all the magic from the night sky into your day time explorations.
We all know that sometimes day bags just don't feel quite big enough. But not to worry...have you met our Big Bag?
A bag designed to cater for all your needs; fitting every essential!
With two handle sizes you can hand hold it or sling over your shoulders. Perfect to use for beach days, markets, gym or even desert adventures.
It is totally up to you how you use it and what you use it for, a design to have fun with!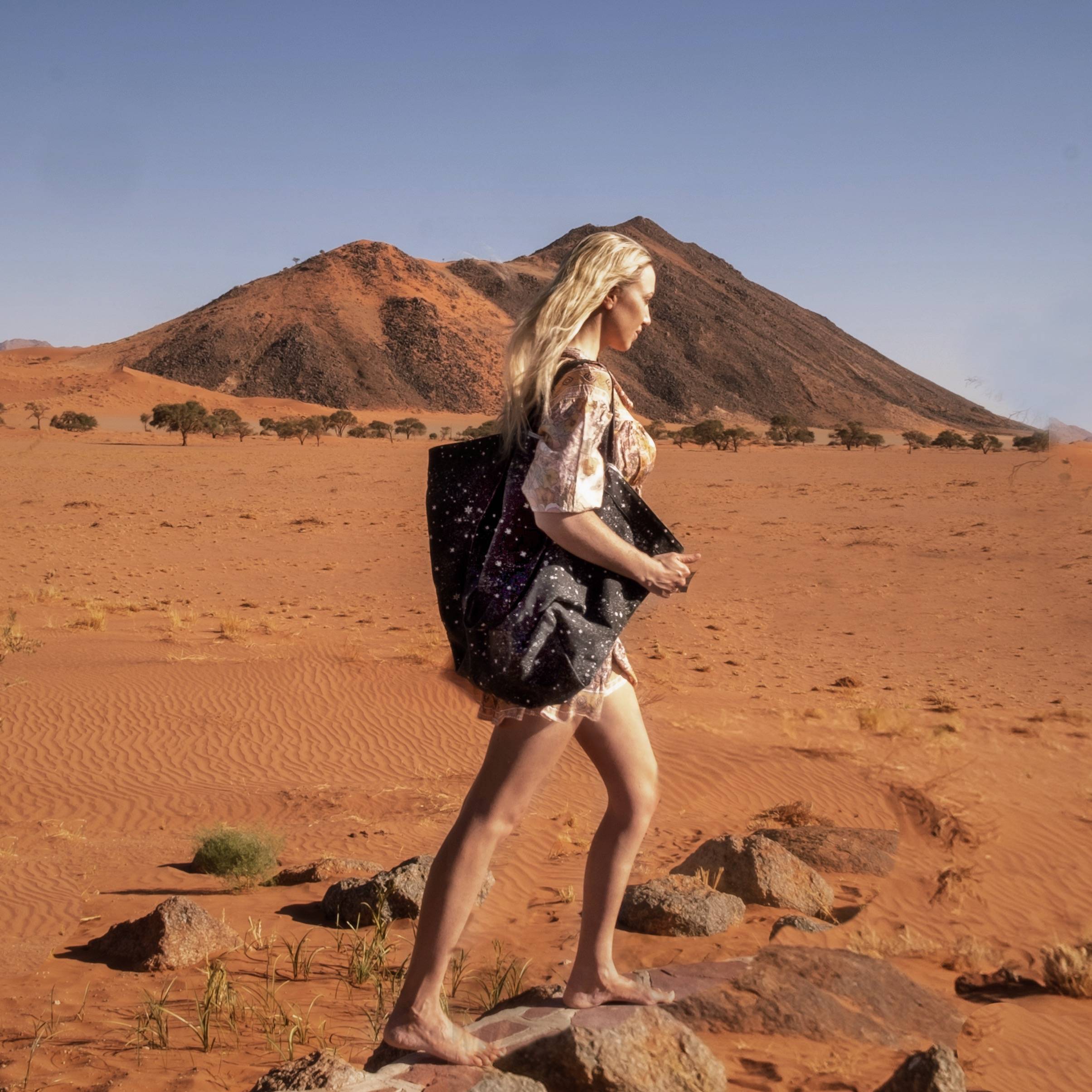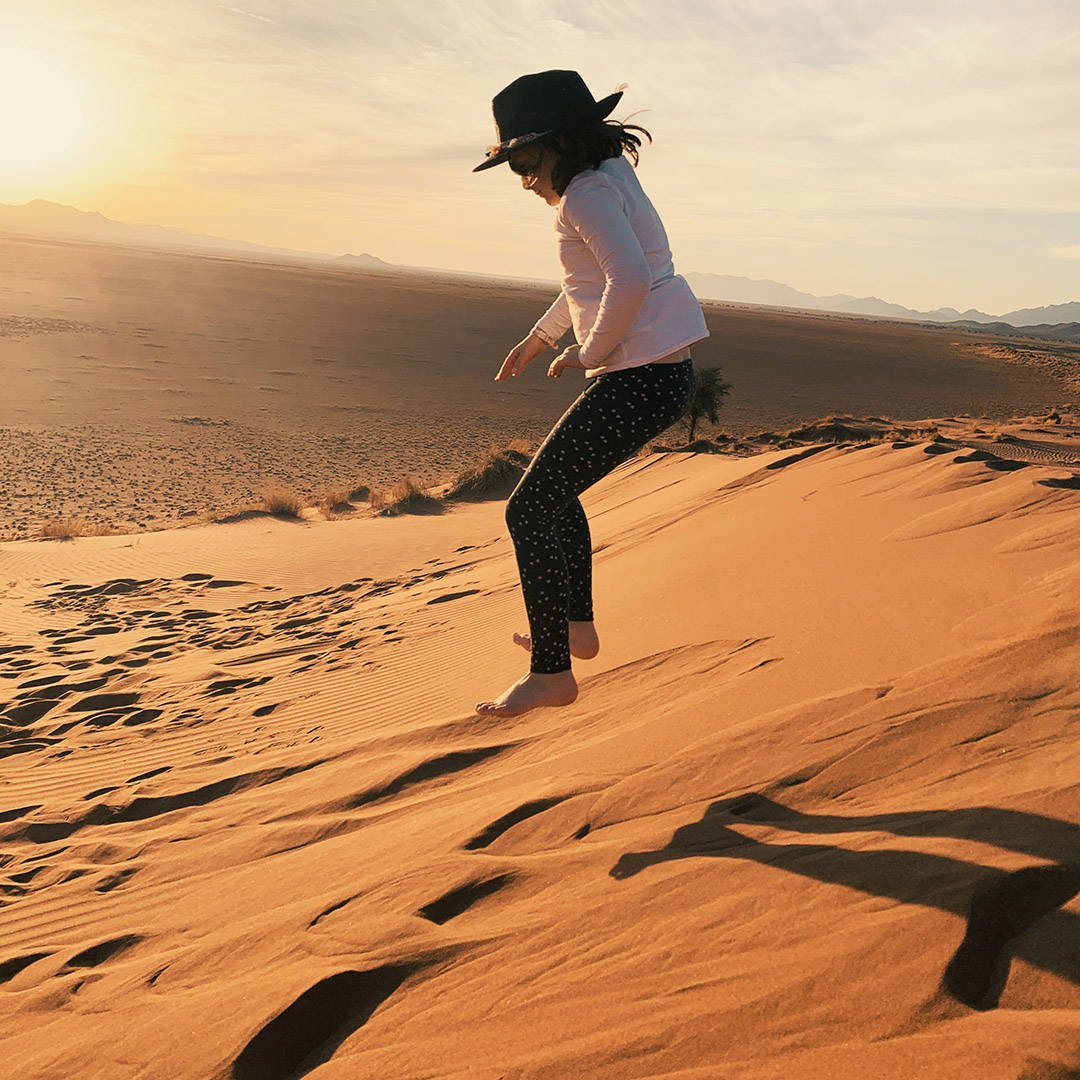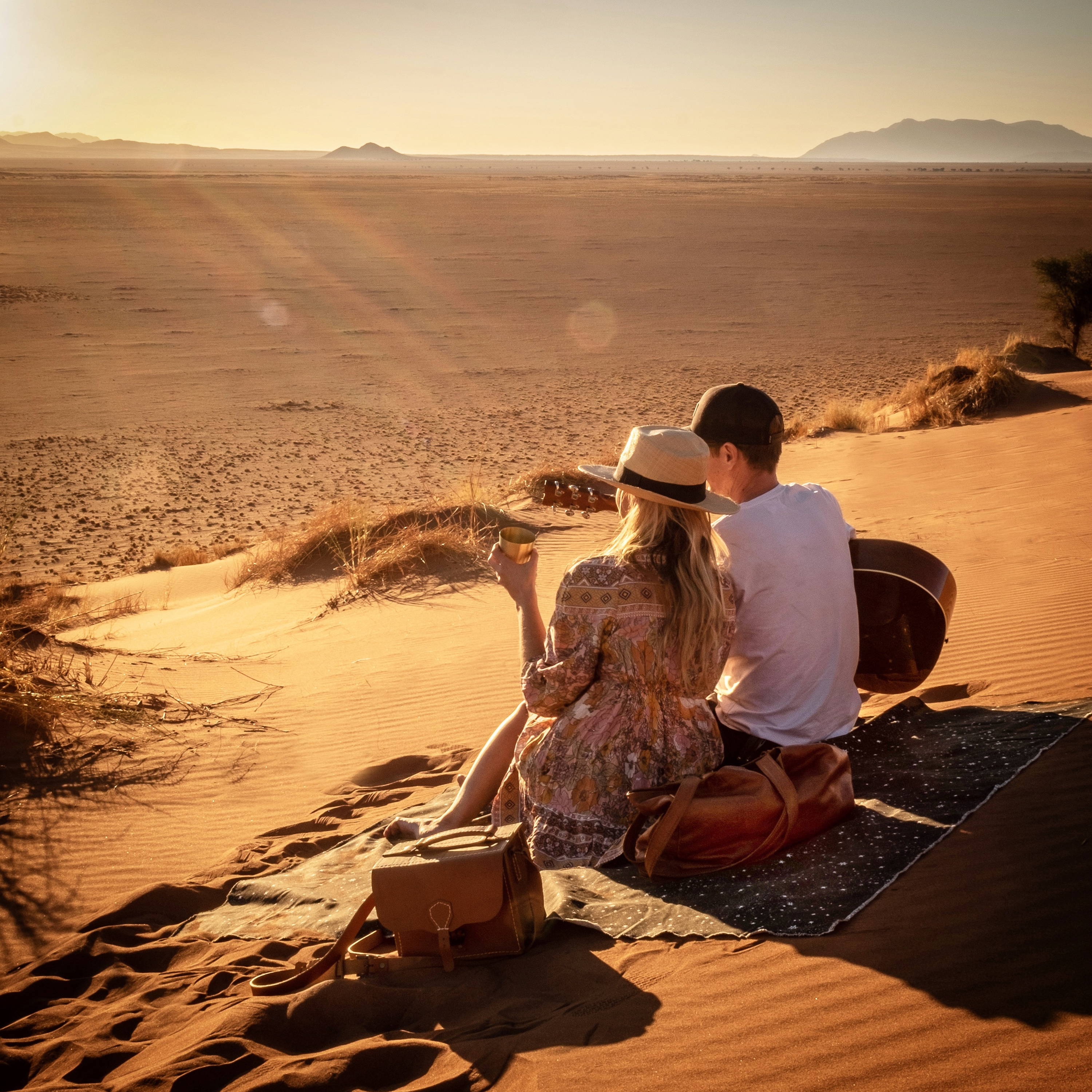 Relaxing on a starry night sky or jumping down sand dunes, the choices are endless how you would like to celebrate nature!
The sound of guitar strings drifts across the desert stillness, filling the air with music.
An afternoon well spent.
The dessert sun starts to drop lower in the sky and the warm fiery tones of the sunset dance across the endless landscape.
The day is winding down and with many new stories to share we retreat back to the stoep.
Here we put our feet up with a cold drink and absorb the beauty of nature around us.
A candlelit soak to wash the sand off from the todays adventures follows, the perfect way to end off a beautifully long and wild desert day.

With our brass tumbler of course...gin and tonic? Why not.
Shop the Story – star picnic blanket R1 350, brass soya candle R250, star big bag R600, brass tumbler R175, leather glass carrier R2 020, star fabric meterage R400 p/m.